The Original All Natural Feminine Spray | Treats Symptoms of Yeast Infections & BV Fast! | 100% Yoni Oil Blend Made with Essential Oils
$17.99
$24.99
saving
$7.00
| /
Description
Bona Dea Naturals Feminine Oil Blend provides immediate relief from common vaginal issues, such as burning, itching, discharge, soreness, and odor. Whether you regularly experience these annoyances or if you are currently suffering from the symptoms of a yeast infection or bacterial vaginosis, application of this all-natural oil blend can alleviate most vaginal nuisances.
Formulated with natural healing compounds like Calendula and Echinacea, and essential oils noted for their antifungal and antibacterial properties like Lemongrass, Tea Tree, Palmarosa, and Orange, Bona Dea Naturals Feminine Oil Blend has been carefully researched to provide you with an effective and natural solution to some of women's most frequent concerns! 
Don't wait any longer when relief is possible TODAY!
Dermatologist tested, Bona Dea Naturals Feminine Oil Blend has been clinically approved to be hypoallergenic and non-irritating. Treat urgent problems immediately or use daily to maintain a balanced environment. Great as an after-shave spray too!
With 100,000+ bottles sold worldwide and more than 7,000 Five-Star Reviews on Amazon, see what everyone is talking about!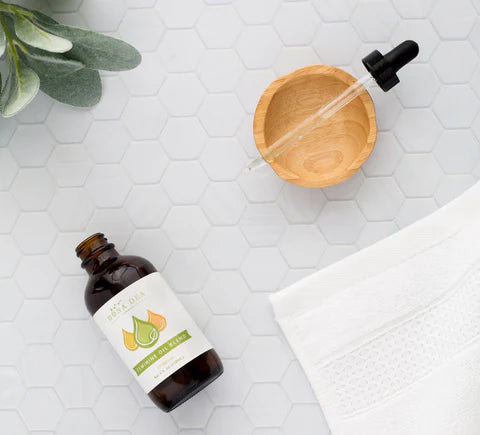 Instructions for use

Test on a small patch of skin prior to use to determine existing sensitivity or irritability. Apply as needed, using 2-3 pumps of the spray. Some options for application of our feminine spray include:

↠ Spray directly onto the area of concern, focusing on the inner and outer labia and the entrance to the vaginal canal.

↠ Spray into your (freshly washed) hand and apply to the area of concern.

↠ Spray product onto a pantyliner. 

For topical use only. Do not swallow. Not for internal use.