We care for you!
All Natural Ingredients

Formulated with natural compounds like Calendula and Echinacea, Bona Dea Naturals Feminine Deodorant Spray has been carefully researched to provide women with an effective and natural solution.

Cost-Effective

Potent bioactive compounds mean even with twice-daily use, product lasts 3-6 months.

Clinically Tested

Dermatologist tested, our products are clinically approved to be hypoallergenic and non-irritating.

Made in the USA

We hold the quality of our products to the highest standard, so all Bona Dea Naturals' feminine hygiene products are developed and manufactured in registered facilities in the USA.
All-Natural Feminine Spray

Formulated with natural healing compounds like Calendula and Echinacea, and essential oils noted for their antifungal and antibacterial properties like Lemongrass, Tea Tree, Palmarosa, and Orange, Bona Dea Naturals Feminine Spray has been carefully researched to provide you with an effective and natural solution to itch, odor, irritation, and more!

Learn More
Natural products made for women, by women
Bona Dea Naturals was born out of a personal quest to find a natural, effective treatment option for feminine issues, based in science. Our founder had struggled with these issues her entire life. She found that traditional treatments and prescriptions rarely made much of a difference. Like many clients have shared, she was frustrated with the lack of options and wanted to find something that actually worked 
After months of reviewing medical studies, she found the natural solution to years of irritation, itch, and more. Because we personally know how frustrating these issues are, we're driven to share our products with other women who also suffer from uncomfortable and embarrassing infections.  
We're a small, woman-owned business based here in the US. Your health and satisfaction is our priority and we want to offer a great, quality product and exceptional customer service.
With 100,000+ bottles sold worldwide and more than 7,000 Five-Star Reviews on Amazon, see what everyone is talking about!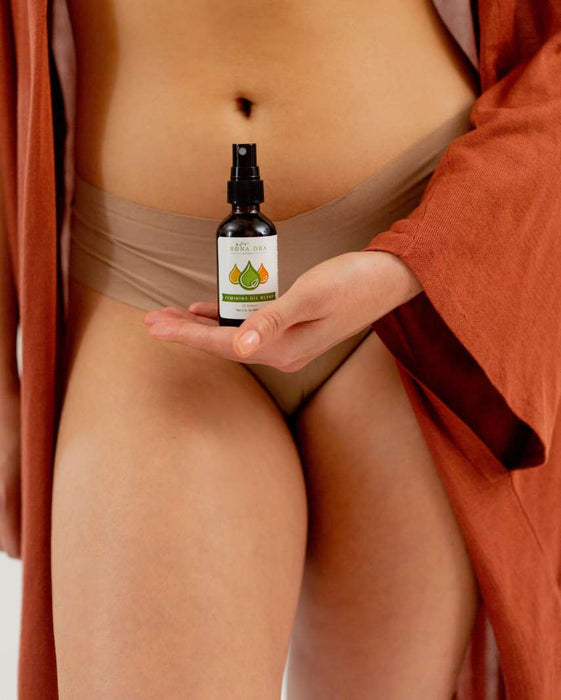 Testimonials
Hear what our customers say about Bona Dea Naturals
I liked that it worked right away, and help comfort and target my odour. Honestly ladies if u have the same problem with a ph unbalance than this will help!
I ordered this spray based on previous positive reviews - and am so glad I did. Amazing product! Every element of this spray deserves an A+ rating from the quality of the formulation to packaging.
This oil works! I'm going to order again.😊
So happy I stumbled across this! This has been an absolute game changer for me as I've tried everything to stay clean and fresh as Hygiene for me means alot. This oil blend hasn't let me down. I will continue to use this along with my apple cider pills.
Have been in discomfort for some time. Tried everything including prescription from the doctor. This is brilliant. Can highly recommend.
Latest News
Check out our blog for information and tips for healthy, natural living